Dr. Manisha Gogri can:
Show you how to position and latch your baby
Help you breastfeed after a Caesarean-section
Help with low milk supply issues
Guide you how to breastfeed twins, or tandem nurse your babies
Help address most breastfeeding concerns by antenatal counselling
Help find solutions if breastfeeding is uncomfortable or not working well at first
Help deal with problems such as flat, inverted nipples, pain, engorgement, mastitis, etc.
Help you manage breastfeeding after you return to work
Help you feel confident that you can breastfeed for as long as you and your baby want
Help with relactation where mother has stopped breastfeeding but wants to get the baby back to breast
Help adoptive moms and those having babies via surrogacy to establish the breastfeeding bond by inducing lactation
Help in learning how to feed a premature baby, or a baby with special needs, post-surgery or in NICU
Help parents of babies with tongue tie and other oral restrictions to achieve breastfeeding goals
Help in timely transition to healthy complementary foods
Give infant nutrition advise and growth monitoring
Discuss gentle weaning methods when you and your baby are ready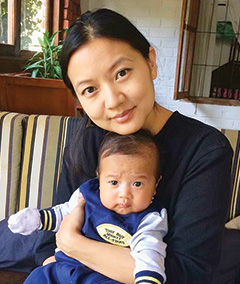 I approached Dr. Manisha after reading all the good reviews and she truly was my saving grace, it was the best decision I made. We managed to have a video conference, and though she was not with me in person, she made every effort to guide me and help me overcome my breastfeeding challenges. I spent sleepless nights crying, almost giving up on breast feeding until I consulted Dr. Manisha. My baby had latch issues, but all thanks to Dr. Manisha, all my problems are resolved now. My milk supply has increased considerably and my baby is feeding so well without any latching issues.
Thank you Dr. Manisha!
- Tem Longkumer, Nagaland
45 minutes Online Consultation via video call.
2,800